Namibia's Soccer-House Fined US$ 5,000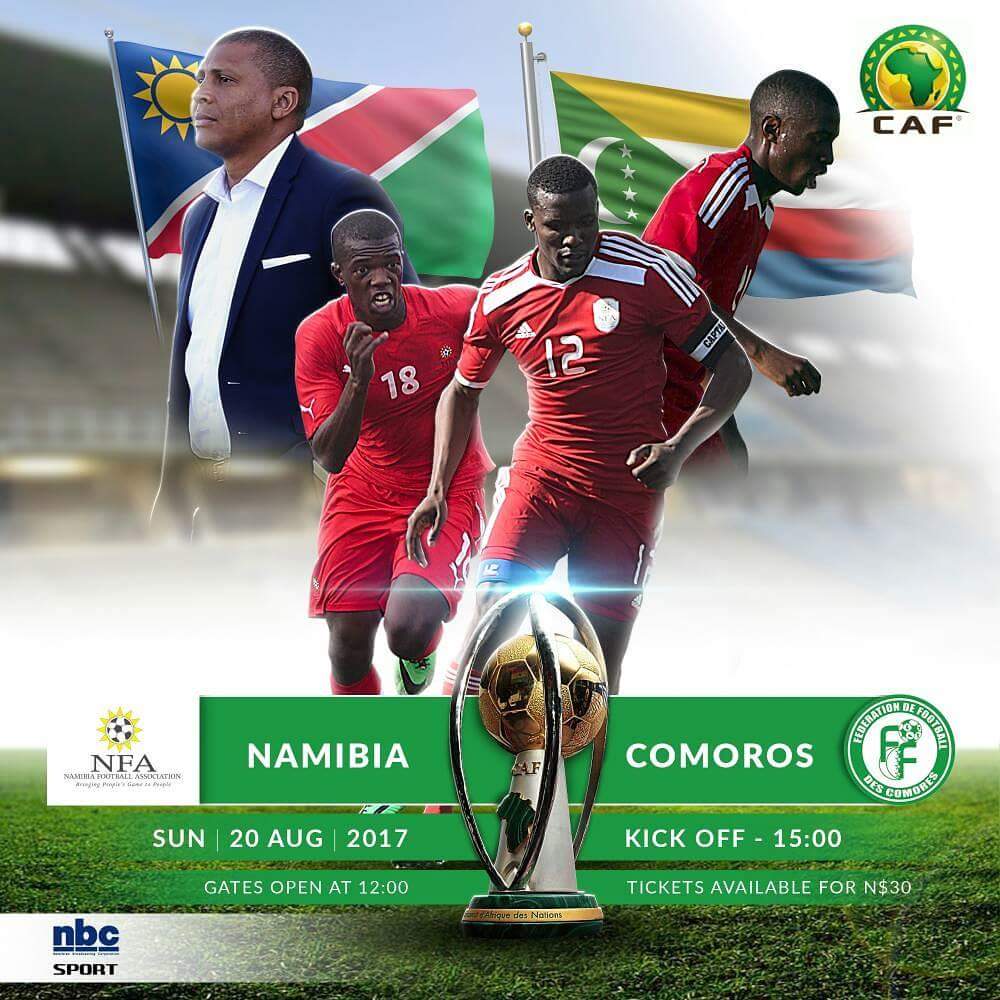 Namibia Football Association (NFA) has been fined U$ 5000 by the Confederation of African Footfall (CAF) for the unsporting and offensive behavior by Brave Warriors fans in Widhoek. During the team's victory 2-0 win over Comoros in the debut of 2018 CAF Africa Nations Championship qualifiers match.
NFA Secretary General
Barry Rukoro
on Thursday confirmed the fine, which came as a result of the unsporting behavior displayed by the country's football supporters during the 2018 CAF Africa Nations Championship qualifiers match against Comoros on 20 Aug 2017 in Windhoek capital city.
The 2018 CAF CHAN Qualifier match was played at the
Sam Nujoma Stadium
, where Muna Katupose, headed a goal on 53 minutes and doubled that from close range in additional time to secure a qualification for Brave Warrior that won 2-1 on aggregate which resulted into some
ecstasy, the uncontrollable moment among Namibian football fans.
The match was also hosted to pay tribute to their late Brave Warriors number one fan
Robbie Savage
who was a die-hard Namibian sport patron.
Rukoro has called on the public to refrain from such behavior in the future.
"We again appeal to the supporters to do away with this kind of behavior. We all know that the association does not have enough funds and no we have to pay for such unnecessary costs that should not be brought about at all. Let us find other ways of celebrating and supporting the team,"
he said. According to Rukoro, the CAF Disciplinary Committee chaired by Raymond Hack from South Africa and other members, Ahmed Megahed (
Egypt
) and Jean Mulindahabi (Rwanda) confirmed the incident from the match reports that indicated such event about 60th minute, when cans were thrown into the field.
The committee thus considered Article 82 "Principles of Conduct" of CAF Disciplinary Code which penalized Namibia for the supporters behavior. Namibia beat the Comoros 2-0 on the day and at the end of the match the fans invaded the pitch to celebrate the victory.
The host association or club is responsible for order and security both inside and around the stadium before, during and after the match. It is liable for incidents of any kind, and can be rendered subject to disciplinary measures.

Tagged Organization
---
The
Science and Tech weblog
, is about science,technology,esoteric and international breaking news with national interest.
---
Follow @nambilisamuel